services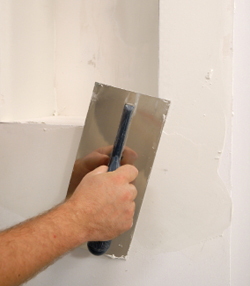 J F Drew Plastering services all towns within 75 miles of Wilmington, MA. We provide the following services:
Installation of wallboard or blueboard.

Plastering of blueboard.

Finish wallboard with Dur-o-bond, joint compound and sanding prior to paint.
Secure old horse hair plaster with wall anchors, apply duro bond and joint compound, and return to sand to a smooth finish.